Frequently asked questions
You'll find here all the answers to your questions : sign customization, online orders…
If you cannot find what you are looking for, do not hesitate to contact us.
---
Holidays 2021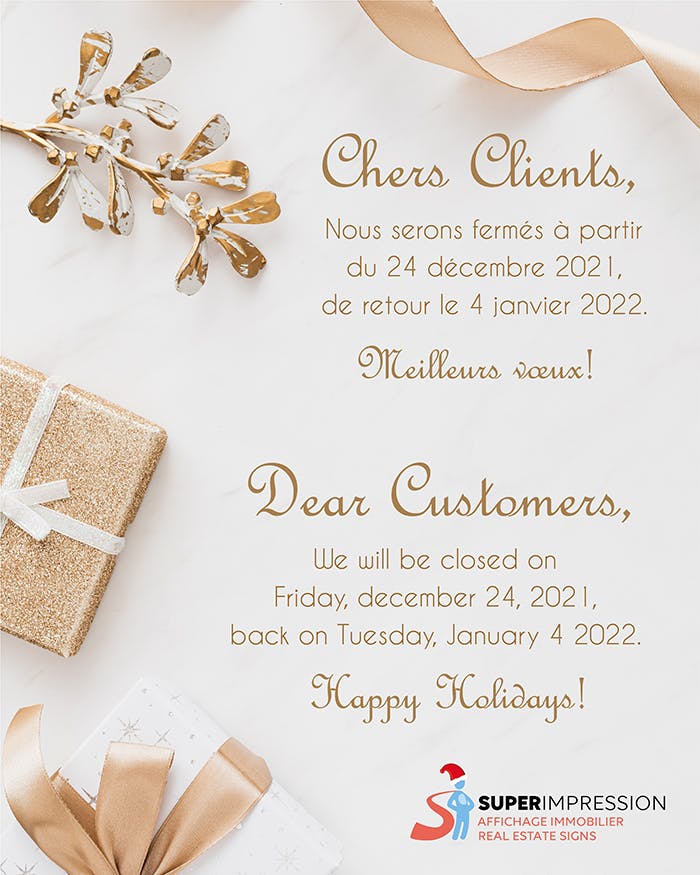 Our services during COVID-19
IF YOU NEED US WE'RE HERE
The uncertainty that COVID-19 has imposed upon our businesses, families and communities is unprecedented. At Super Impression, the safety and well-being of all our employees, customers and partners is our top priority.

That is why we adapted our processes and are working every day to serve and help you the best we can.
Although we have a reduced staff our production capacity and inventories are good and are delivering within normal delivery lead times.

As long as your offices are closed, we are temporarily delivering to your residential address if needed to better serve you.

Understandably we want to avoid pick-ups, for orders under $99.00 delivery is a modest $15.00.

Our customer service is here to serve you from 8:00 AM to 4:30 PM.



How does it work?